We have the ability to finance strong companies by creating new Commercial Bonds, backed by proven in-ground reserves…..
Man Global is working directly with a team that has the ability to create and sell newly issued corporate bonds that are collateralized by documented in-ground assets. Our collateral takes the form of in-ground proven reserves (reserves can include: gold, oil& gas, and other commodities with stable international markets). These reserves are confirmed by recently filed NI 43-101 reports (most commonly a 51/ 53-101 in oil & gas industry)  that certify the assets as well as the company's plans to recover and process the commodity. In addition, our financial clients can lease a portion of the in-ground assets and build a strong commercial bond based on these assets plus those that will be owned by the company once it is capitalized. Inquire with us to get the details…..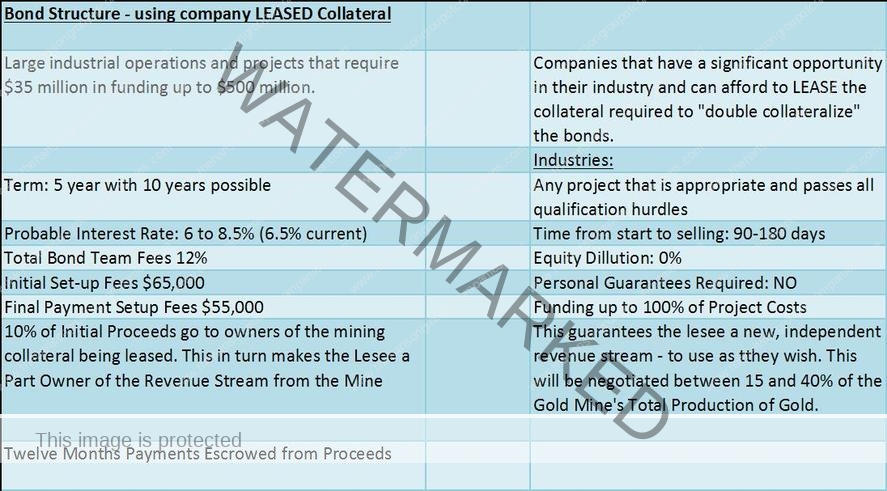 Selling the Bonds: There is a ready market for the bonds – once they are prepared and registered, a well seasoned team sells them in to the major houses and various select clientele. Built up demand and favorable sales structure assures that they are sold quickly and in very large lots.
Procedure to be considered: Clients wishing to be considered for this funding structure should send an Executive Summary to Man Global
If you are interested in investigating this program, please complete this form:
Express Interest In Collateralized Commercial Bonds: